young artists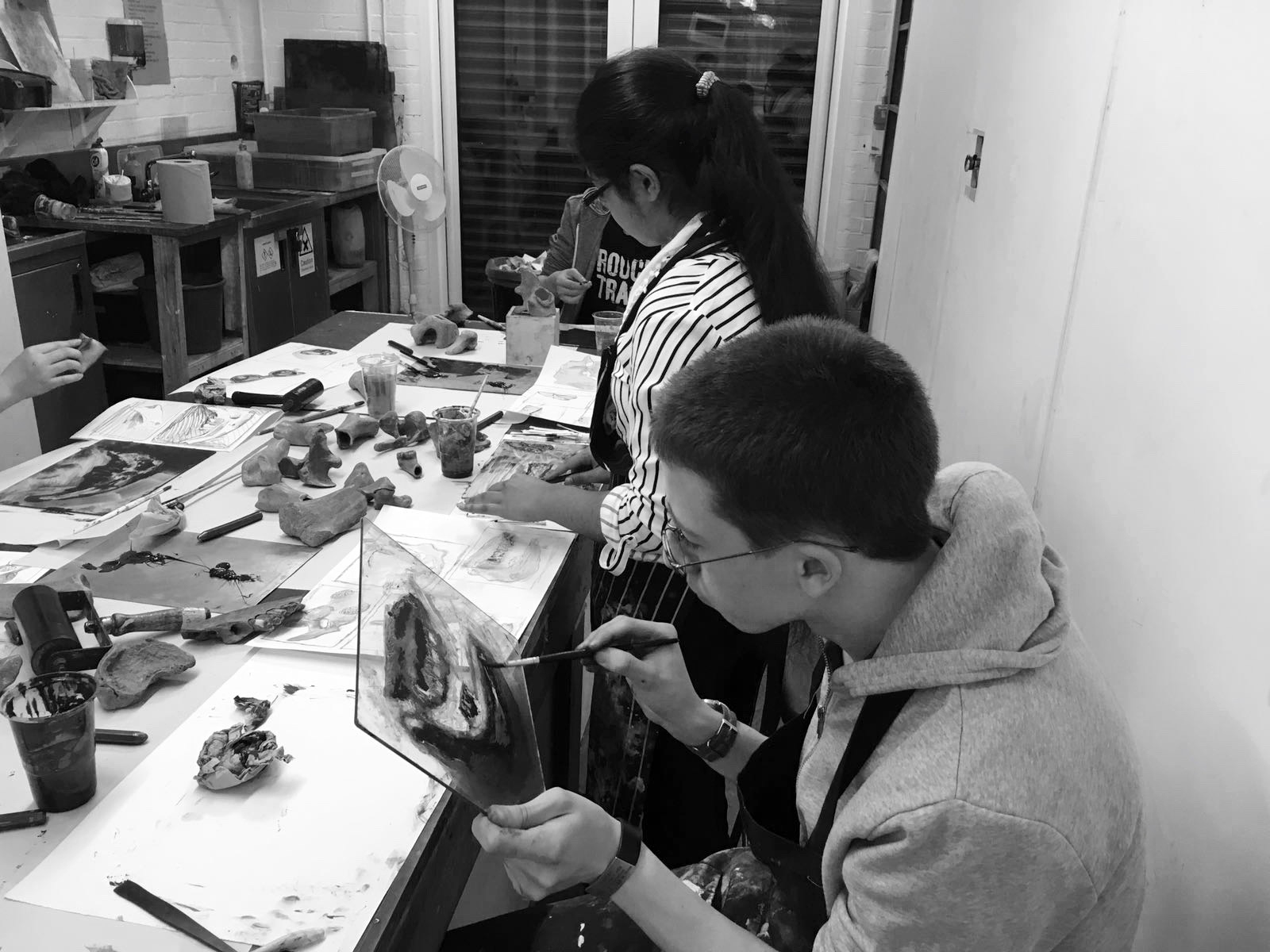 Pia has been an invaluable asset to our Foundation Course working with our Fine Art and Illustration students. The students have benefitted from her wealth of knowledge and experience that she shares through well-informed presentations, structured workshops and demonstrations. 'Bedroom printmaking' has always been most popular with the students, as she's shown them how to engage with print without print studio equipment, using easy to access materials and adjusted techniques. She is a passionate, patient and inspiring tutor.
Henrietta Beadle
Senior Lecturer and Pathway Leader, Kingston University


Drawing is fundamental to creative careers, and I work with students ambitious to progress in a diverse range of professional fields. My lectures, workshops and tutorials are designed to inspire and sustain the future practice of young artists studying on Kingston University's Art Foundation course and The Royal Drawing School Young Associates Programme.

Drawing, critical and investigative techniques are developed through my applied and research sessions. The young artists learn practical skills and make personal connections to artists, media and cultural or social ideas. Projects may progress into the form of printmaking, painting, photography, sculpture, film or textile arts. Students build impressive portfolios, allowing them to advance towards their chosen career.

A co-operative and professional studio atmosphere is nurtured, establishing the importance of collaboration, sharing ideas generously and appreciating constructive criticism.

Copyright 2020 Pia Bramley